So, what did you owners of single cab brutes do for interior paint??? The truck is headed to paint and body work on Monday.
I'm curious about the interior of the hard top the most. Did you leave it white or did you paint it the same as the outside color?? If you did paint it did you clear it as well?? I'm keeping the stock Flame Red color.
I did see some pictures of it upholstered but am curious if it holds the dust a lot as I'll be getting it plenty dirty. Hell, the inside of the jeep is always dusty it seems.
Here is a teaser shot of the rear of the chassis after custom upper triangulated four link, Genright tank, Warn, and relocated emissions, cleaned up a bit.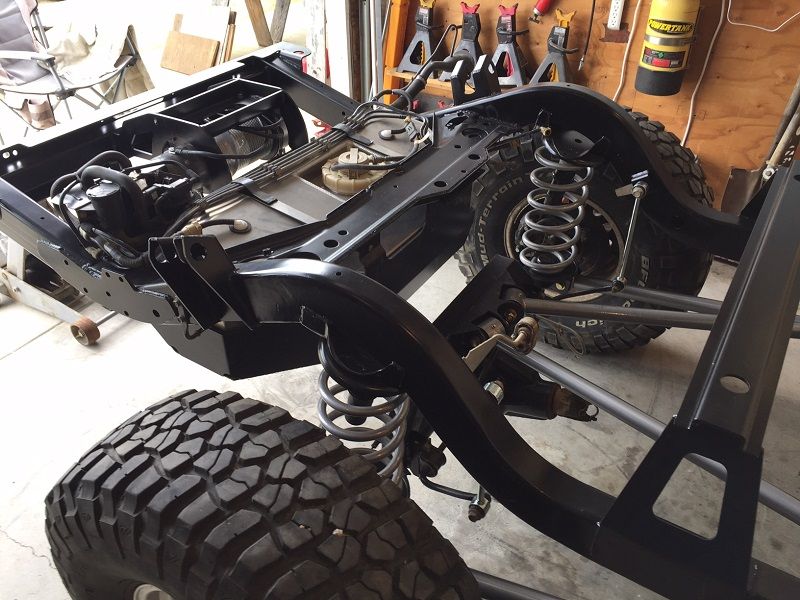 [/URL[/IMG]
TJ