Hi All,
I imagine everyone has tons of questions about the whole expedition, so I'm doing an "Ask Me Anything" on Reddit.com right now.
Come on over and ask me absolutely anything about the expedition.
It's all on the table - safety, money, health, budget, visas, route, people, animals, the Jeep.
You ask it, I'll answer it.
Go here:
https://www.reddit.com/r/IAmA/commen..._said_i_would/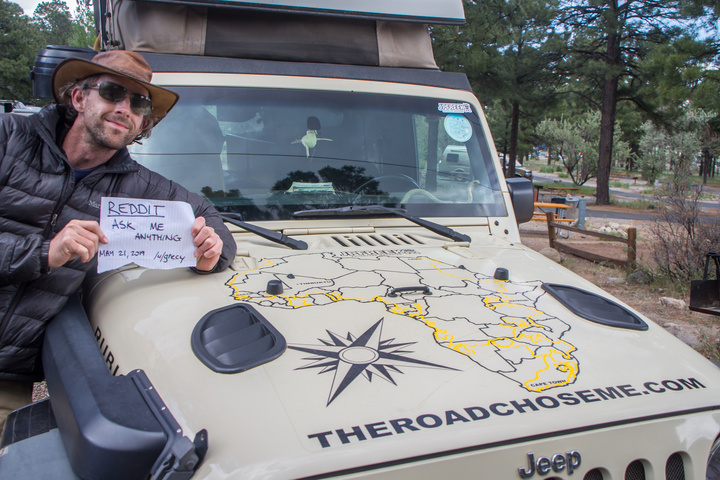 -Dan
-Dan